Rongfei Geng Creative Project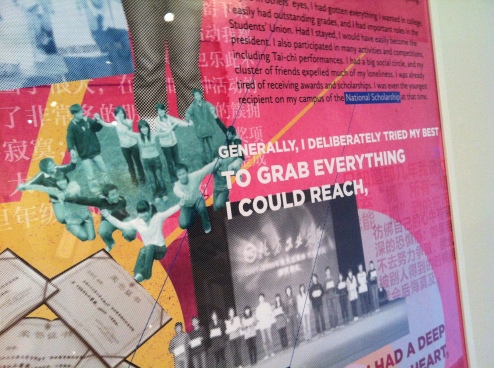 I had the pleasure of working with Rongfei Geng while he was an MFA student at the University of Florida. I ran across his creative project work recently—An Ideal University Life—which was an exploration of expectations, hopes, fears, and experiences of Chinese youth in and after university. I am including some photographs of his exhibition here but you can view more on his website: rongfeigeng.com. He writes,
In this project, I explore how concepts, strategies, forms and methods of graphic design can be used to explore and to communicate questions about values to Chinese college students. This includes the values they hold and new values that they are exposed to, and will be mainly narrowed down to self-development and social responsibility. My goal is to develop their empathy and awareness for active and critical thinking, to communicate messages that have long-standing influence on them, and to empower them for a more meaningful college life, both to themselves and to others.