Approximately 153,000 Yucatecans are immigrants. In 2006–2007 I worked with the Subdirección de Atención a Migrantes, a division of the Instituto para el Desarrollo de la Cultura Maya del Estado de Yucatán (Indemaya), which provides services for immigrants and the families they leave behind, to communicate Indemaya's services. Our intent was to invoke trust in a government organization, and humanize immigration.
These murals served several purposes:
[list type="arrow2″]
provided information on state government services for rural citizens in Yucatán with family members in the US;
became a way to learn about immigration and life abroad through statements and photographs sent back by those living in the US, most on the west coast; and
through respectful writing and design made this state government organization approachable.
[/list]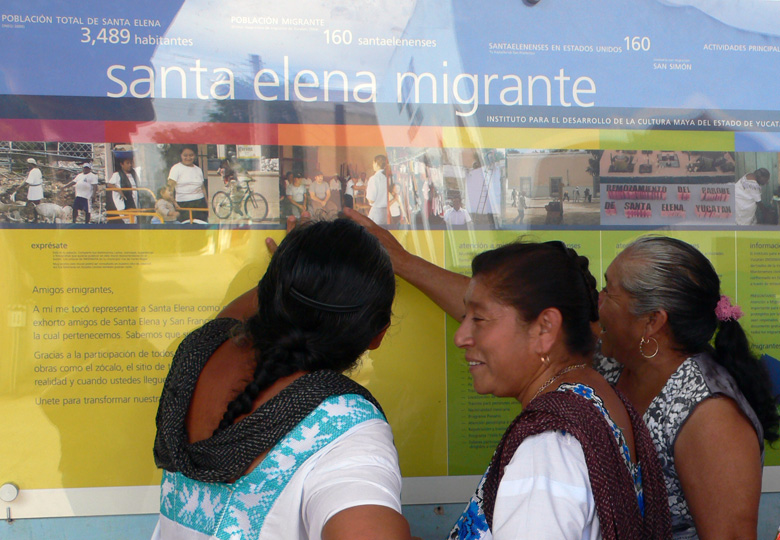 See more work designed for the 2007 School of Art + Art History Faculty Exhibition here.