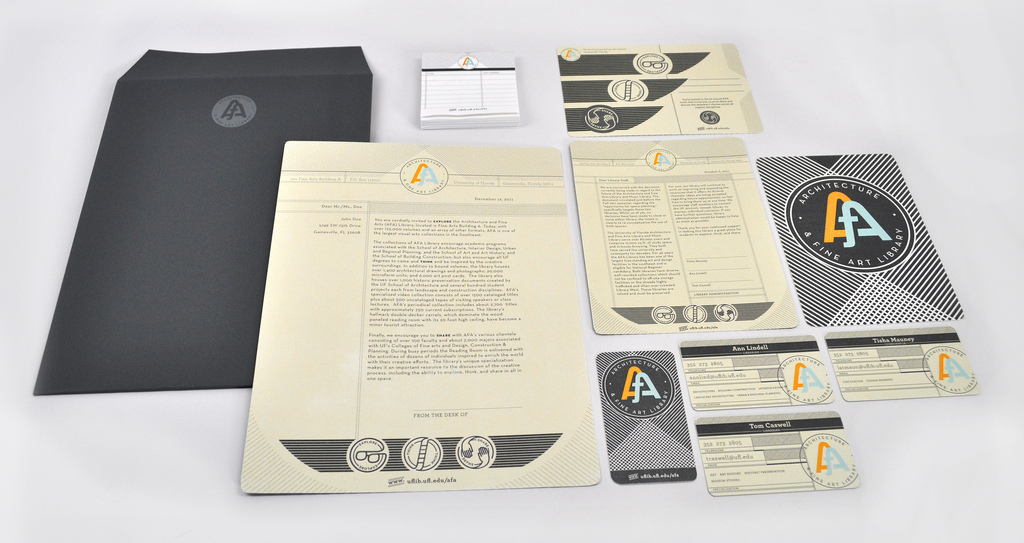 GRA 3193C: Visualization & Creativity
Architecture and Fine Arts Library, University of Florida: The library has been under a microscope and threatened with closure. This campaign allows the librarians and clients to visualize the new life that's been injected by the UF community with the threat that this special collection could be dismantled.
Brief: The system you design should be for a) an already existing company. Use this company's premise but alter its brand attributes and audience if you desire, or b) an entrepreneurial venture that is well defined but has no existing image.
Please contact me for more information on this project or if you would like to communicate with the designer.